November 2013
Training Classes
Looking to improve your productivity?  Want a cloud backup for your PC?   Need to add a printer to a new PC but can't find the disks?
All these problems can be resolved with a free Google product.  Google is more than a search engine and the BITS team can train your staff to use these products effectively.  Prepare your staff for 2014 by giving them the gift of training!  All classes and sessions are customized to meet your group or individual needs.
Software & Products are only as good as the people using them.  Make sure your people are empowered with the knowledge they need to be a productive part of your team.  Your bottom line with thank you!
October 2013
Microsoft Security Essentials
Purchasing an anti-virus just isn't in the budget currently?  Then download Microsoft's free AV, Microsoft Security Essentials here.  It will protect you until you can budget for a paid subscription.
MS Security Essentials is a free product you can download to help defend computers running Windows XP, Windows Vista, and Windows 7 against viruses, spyware, and other malicious software.
September 2013
FREE – Google Cloud Print
Google Cloud Print service is making printing easy from anywhere.  Download the free software or app and print to your home or office printer from anyone.  Did your son do his homework on your laptop and forgot to print it before school?  You can print it to the home printer from your office.  Did you make some last minute changes to a presentation that needs to be printed for a client?  No problem, send it to the office printer and have your staff get everything ready before you arrive.  If you think outside the box you can probably come up with tons of ways the Google Cloud Printing can make life easier for you.  Why not give it a try?  It's free!
August 2013
FREE – Microsoft SkyDrive
This is a great tool and in Office 2013 SkyDrive is completely integrated.  When you download the SkyDrive desktop app on your PC or Mac, your desktop SkyDrive folder is automatically created. Any file or photo you put in this folder will be automatically synced to your other computers that have SkyDrive. And, you can still access your files on your phone.  You'll also be able to get files from that machine even if you forgot to add them to your SkyDrive.  Check it out and call if you have questions!
http://windows.microsoft.com/en-us/skydrive/computer
July 2013
 Amicroe 7″ 16G Touch Tab II – $149
Great beginner tablet for kids and adults alike.  With this  7″, 5 point touch screen, Internet ready, 800X480 resolution, Android based tablet you can read books, surf the web, watch movies, play games, listen to music, and more.  With SD card capabilities you can upgrade this tablet to 64G of storage space so it will grow with you.  For $149, this is a GREAT tablet for  school kids & older adults that are just starting to use a tablet.
Memory Upgrades for less than $100
Whether you have an HP, Dell, or Lenovo, BITS can upgrade that PC or laptop memory and give you better performance.  All memory is on sale for the month of July so just email or call the office with your service tag or make and model and we'll get you a price to upgrade your machine.
2G DDR2 memory – $42
2G DDR memory –  $33
Flash Drives – Cheap way of transporting data!
8GB  Our Price :     $   12.75
16GB  Our Price:     $  19.75
Contact the office for more details on any of the products above at 440-478-0102
June 2013
Sharing Documents via Google Drive
Google Drive lets you store and access your files anywhere — on the web, on your hard drive, or on the go. Here's how it works:
Go to Google Drive on the web at drive.google.com.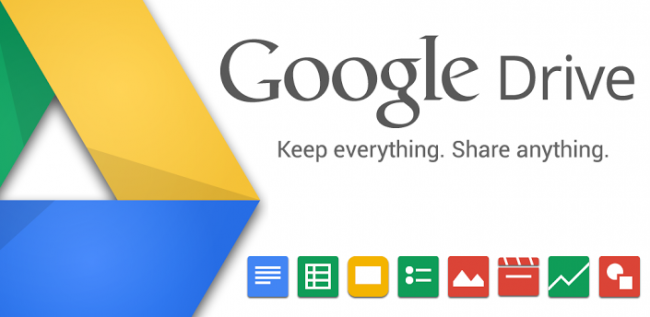 Install Google Drive on your computer or mobile device.
Throw your files in Google Drive. It's right there on your device.
Now your files go everywhere you do. Change a file on the web, on your computer, or on your mobile device and it updates on every device where you've installed Google Drive. Share, collaborate, or work alone: your files, your choice.
Store the first 5 GB of your stuff for free.
When your Google Drive grows, get another 25 GB of space (or more!) starting at $2.49 per month.
Access everything in your Google Drive from all your devices.
Your files are always waiting for you at drive.google.com, but you can also get them straight from your computer, smartphone, and tablet. Install Google Drive on multiple devices and Google Drive makes sure they're all the same. You can even get to your files after you go offline.
Keep files synced. Just connect to the web – it's pretty much automatic.Any time your device has Internet access, it checks in with Google Drive. That ensures your files and folders are always up to date. Change something on one device and it changes everywhere.
Stop emailing attachments. Start sharing.
Google Drive lets you choose exactly who – friends, family, colleagues – gets your files. You don't need email attachments anymore. Just share your file, folder, or Google Doc from any device.
Keep collaborating!
Do you collaborate with others in Google Docs, Sheets, and Slides? Google Drive lets you continue to create, access, and collaborate in a version-free world.
May 2013
Protect your mobile devices & their content from cybercrime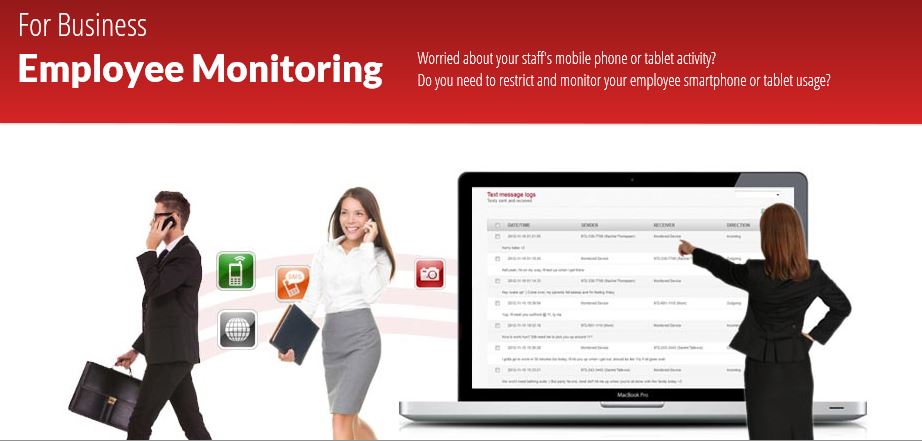 PhoneSheriff will not only monitor activity on a device but it will give you the ability to block malicious activity and track the device if it's stolen.
Worried about your staff's mobile phone or tablet activity?
Do you need to restrict and monitor your employee smartphone or tablet usage?
CHECK OUT PHONE SHERIFF!
http://www.phonesheriff.com/business.html