The Internet of Things, the rapidly evolving state of computing where everything from refrigerators to energy grids are connected to the Internet and communicating with each other, will create new challenges for data centers, says a recent Gartner report.
Storage capacity, scalability and inbound data-center bandwidth requirements are just some issues organizations are already facing as they struggle to manage growing volumes of data, including smart phones, tablet computers, wearable devices, applications and more.
As I research
"the Internet of Things" to keep up with the latest technology I ask myself, "How secure is the data traveling on these networks?" Being an outsourced IT department for businesses, I am always looking for new ways to protect company data and control employee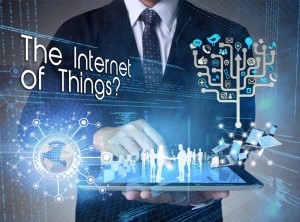 Internet usage for security purposes. If all these gadgets and BYOD items are allowed into networks that aren't prepared for it you are opening up your network to problems.
Catherine Spence, technical coordination committee chair for the Open Data Center Alliance, a consortium of leading global IT organizations, and principal engineer for Intel IT's cloud program, says companies also need to determine what their business model will be in the Internet of Things because it will have a direct impact on their systems management approach.
"The Internet of Things will only be possible through good infrastructure — invisible, fully automated infrastructure that essentially takes care of itself," says Katz. "It's not sexy, but it's what's needed."
With technology integrating into every aspect and device in our lives we need to make sure that we have the right security and resources in place to help manage and protect our technology investment. Get ahead of the curve, do your research, and talk to your trusted IT partner.