Viruses & malware are nothing new, but the rise of ransom malware is concerning.  It's one thing to be inconvenienced by an email virus.  But when a virus can lock your computer files and hold them hostage until you pay a ransom, that's a new ball game.
It's electronic kidnapping and it's becoming more and more frequent.  In the past year, hundreds of thousands of users have turned on their computer only to find that their files are being held for ransom and they have no access to them.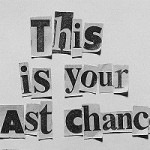 The most common version of this new threat, called Ransomware, comes in the form of a pop-up that appears to be from the FBI or some law enforcement agency.  The pop-up is alleging that the computer owner has broken a law and their computer will not be unlocked until they pay a hefty fine.  Essentially it's online extortion and oddly enough it's working!  Many users are paying the fine only to find that their computer is not being unlocked and they are still without their files.
How are people being infected?  According to ComputerWorld's article this month, in most cases, people visit compromised web sites that download the program to their machines without so much as a click.  A lot of these ransomware's can be found on pornography sites which makes the law enforcement threats seem more credible. But they are also being found on news, music, and video sites.  People are paying the fine in order to avoid embarrassment.  Symantec's researchers say there is also evidence the ransomware creators are paying advertisers on sex-based sites to feature malicious links that download ransomware onto victims' machines.  "As opposed to fooling you, criminals are now bullying users into paying them by pretending the cops are banging down their doors," said Kevin Haley, Symantec's director of security response.
How can you avoid being infected?  There are a few things you can do to avoid being infected.
Don't open email attachments unless you're expecting them & don't click on website advertisements.  If you receive an email stating you must click on the link to see your bank balance or to verify a package delivery go to the official site, login, and check the information in question.  Don't just click on random links.
Install a paid antivirus program.  Yes, we all like free things but a free antivirus program doesn't protect you as well as a paid subscription.  Pay the $50 per year for good protection so you don't have to pay $300 to remove a virus.
Keep your computer updated. Microsoft releases security updates that can help protect your computer. Make sure that  Windows receives these updates by turning on Windows automatic updating.
Keep you antivirus and malware protection up to date.  And YES, you need both antivirus and maware protection.  One product will not protect you from every threat.  Just like an aspirin and birth control won't protect you against the same thing, you need to protect your computer against both viruses and malware.
Use a pop-up blocker with your browser. Pop-up windows are small browser windows that appear on top of the website you're viewing. Although  most are created by advertisers, they can also contain malicious or unsafe code. A pop-up blocker can prevent some or all of these windows from appearing.
Don't save your user names and passwords online.  Saved passwords make it easier for someone to breach your accounts.
What can you do if you become infected?  The best way to remove ransomware is to have an IT professional remove it. This may require the computer to be formatted and reloaded depending on the version of ransomware you have been infected with.  In most cases, paying the ransom does nothing but make the thief richer.  So if you're going to give-a-way money you may as well put it to good use and pay an IT professional to fix your problem right.