Ransomware is such a scary thing. The thought of losing all of your files is horrifying! With the latest Petya ransomware hitting 65 countries it seems that the cybercriminals have taken things to a new level.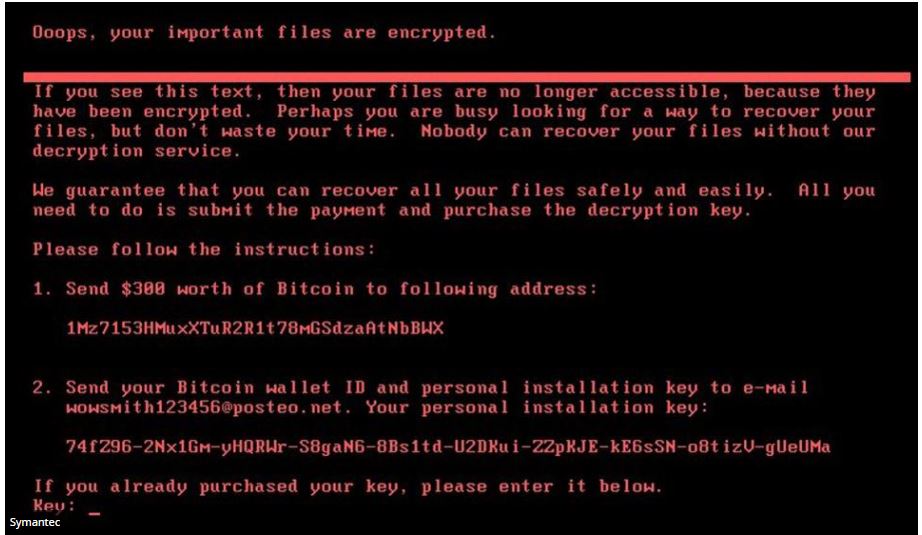 Last month, the WannaCry ransomware infected thousands of computers and was stopped when developers found a flaw in the code. The Petya ransomware is the Internet crime world's touche' since it appears they have fix the flaw in this version of the code. So researcher are back to the drawing board to come up with a new solution to combat this version of the ransomware. Security researcher Amit Serper of Boston's Cybereason has identified a method that essentially acts as a vaccine for computers infected by the malware. His method tricks the ransomware into thinking that it's already operating on a machine. Serper is being widely praised for the innovation — but he says the fix is "a temporary workaround." It's a workaround that is needed, in my opinion, until we can get this one under control.
So what can you do to protect your files?
BACKUP, BACKUP, BACKUP!  – make sure you have a reliable backup both onsite and remote.  Check to make sure you have at least a week of good backups (we recommend 30 days).
UPDATE YOUR ANTI-VIRUS – having proper, up to date anti-virus and malware protection can go a long way to protecting you against these types of threats.
APPLY SYSTEM UPDATES – I know too many people that get the notice that they have pending updates for Windows and just ignore it.  These updates are released for a reason so make sure you keep your system up to date with the latest security and software patches.